Continuing the work of Jesus. Peacefully. Simply. Together.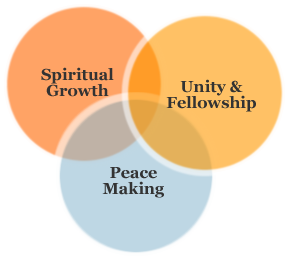 Our mission is to help you proclaim the faithfulness of God by supporting you with the following:
1. Setting the vision for congregational health
2. Supporting ministry
3. Fostering and enhancing relationships between organizations
4. Coordinating the ministries of the District and our congregations
5. Planting new churches
6. Assisting with administration, financial, and property management
7. Planning District Conference
Coronavirus- recommendations from Mid-Atlantic District Leadership Team and District Executive Minister Gene Hagenberger
Recommendation about Opening Churches 
Due to the continued serious threat of Covid-19 and its unknown potential long-term health effects, the Mid-Atlantic District Leadership Team recommends that "best practice" for June, July, and August is for congregations to continue worshiping and meeting "online," and if worship services are scheduled for the summer, we recommend they be outdoor services following social distancing guidelines.  We further recommend that when congregations reopen they continue an online option for those who continue social distancing.
EVENTS AROUND THE DISTRICT