Continuing the work of Jesus. Peacefully. Simply. Together.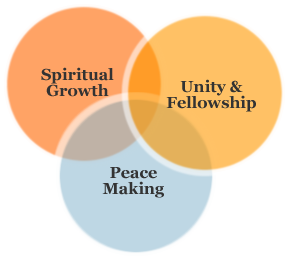 Our mission is to help you proclaim the faithfulness of God by supporting you with the following:
1. Setting the vision for congregational health
2. Supporting ministry
3. Fostering and enhancing relationships between organizations
4. Coordinating the ministries of the District and our congregations
5. Planting new churches
6. Assisting with administration, financial, and property management
7. Planning District Conference
Coronavirus Announcement from District Executive Minister, Gene Hagenberger
Our district leadership team is recommending that congregations continue not to gather in buildings through June 30.  As Mid-Atlantic district comprises five states and D.C., the leadership team also asks congregations to do no less than follow the reopening guidelines of their particular jurisdiction.
EVENTS AROUND THE DISTRICT