Continuing the work of Jesus. Peacefully. Simply. Together.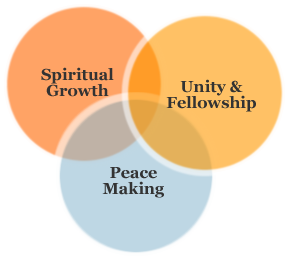 Our mission is to help you proclaim the faithfulness of God by supporting you with the following:
1. Setting the vision for congregational health
2. Supporting ministry
3. Fostering and enhancing relationships between organizations
4. Coordinating the ministries of the District and our congregations
5. Planting new churches
6. Assisting with administration, financial, and property management
7. Planning District Conference
Mid-Atlantic District COB Office has moved from the Brethren Service Center to the Westminster Church of the Brethren. Our new phone number is 443-960-3052.  Our address is 19 Bond Street, Westminster, MD 21157.
Job Opening:
Manager of District Operations
The Mid-Atlantic District leadership team is now accepting applications for the recently approved Manager of District Operations position.  This posting will be open until Dec. 16, 2018.    Please email your resumé or inquiries to the District Office at:  aamad@brethren.org
The Manager of District Operations (MDO) carries out all operational functions of the Mid-Atlantic District (MAD), Church of the Brethren. While acknowledging the District Executive Minister (DEM) as the lead visionary and spiritual leader of the District, the MDO is recognized as the lead operating officer of the District.
In this capacity, the MDO frees the DEM of most administrative functions, details, and follow-through, thus allowing the DEM to focus on his/her primary role of vision-casting, congregational consultation, pastoral placement/care, ethics compliance, and steward of Church of the Brethren polity and policy.
Click here for full job description
EVENTS AROUND THE DISTRICT