Links From Around The District
Habitat for Humanity of Washington County
By undertaking Sponsorship of a Habitat house, our group is taking on a exciting task: raising money to help finance a Habitat home and building a home in partnership with the family who will live there. It is a task that is both challenging and rewarding and most important, it is a task that will make a real and lasting positive impact on the community.
July 20 - September 11, 2015
8 Week Online Course
Bi-vocational ministry is a reality in many denominations. It is not only a calling, but a necessity; part-time ministry placements often outnumber full-time placements. Stephen Norcross writes "A part-time arrangement between pastor and congregation does not mean that the person is a part-time pastor, nor that the congregation is a part-time church." This class will explore the set-apart ministry within the bi-vocational context, including the rewards and challenges for both pastor and congregation. Topics include the bi-vocational ministry of the Apostle Paul and an investiga-tion of 1 Timothy, 2 Timothy, and Titus.
National Older Adult Conference
September 7-11
Lake Junaluska Conference and Retreat Center
in the beautiful mountains of western North Carolina
September 11-13
Cape Henlopen State Park in Lewes, Delaware
Who? - Senior high youth, classes 2015 (this year's grads) thru 2019 (incoming freshmen) and their advisors - ratio recommended per church is 1 "mature" advisor/chaperone, age 22 or older, per 6 youth.
Cost - $50 if you register by August 7; $55 by Aug 21; $60 by Sept 4. You arrange your own transportation (preferably as a church group). Our money will not be refunded in the event that a hurricane closes down the park (their rules). Our plan, barring a hurricane, is to go ahead with the retreat, rain or shine.
Springs of Living Water is happy to announce that there are two academies for pastors and ministers scheduled in the coming months. We are now receiving registrations for the Fall 2015 course. Beginning Tuesday, September 15, from 8 to10 am ET, the Foundations of Church Renewal course will be offered with five conference call sessions held over a twelve-week period.
Then beginning Saturday, February 20, 2016, from 8 to10 am ET, the Foundations of Church Renewal course, with a bi-vocational component, will be offered in a similar twelve-week component.
In the academies, pastors participate in spiritual disciplines folders, offered from the Springs of Living Water initiative. Using a guided syllabus, pastors take a full course in a spiritually oriented, servant-led course for ongoing renewal of a church using the book Springs of Living Water, Christ-centered Church Renewal written by the teacher David Young.  In the academies, people from the congregation walk along with the pastor, using the disciplines folder and sharing with the pastor.
David and Joan Young founded the Springs of Living Water Initiative in Church Renewal ten years ago in the Church of the Brethren.  An interpretative DVD produced by David Sollenberger is at the top of the Springs website at www.churchrenewalservant.org. For more information you may email davidyoung@churchrenewalservant.org or call 717-615-4515.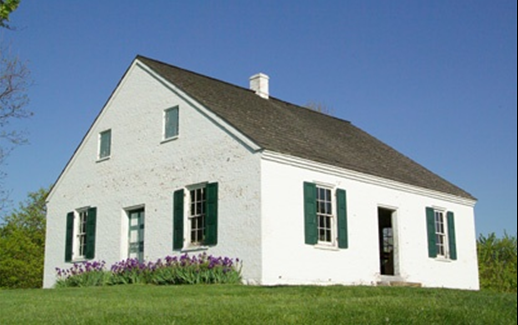 Sunday, September 20, 2015 - 3:00pm
Antietam National Battlefield Park
Sharpsburg, Maryland
Sponsored By: Mid-Atlantic District Church of the Brethren
This annual worship is held in the restored Mumma Meeting House,
commonly referred to today as the Dunker Church.
Preacher: Larry Glick

Larry Glick is a member of the First Church of the Brethren, Harrisonburg, Virginia. For over twenty-five years, Larry has been portraying Brethren historical characters (including Alexander Mack and John Kline) as a way "to help enhance our knowledge of past church leaders, and to understand how Brethren Heritage can inform our discipleship today."
Thursday, October 1, 2015 (rain date 10/8/15)
Beaver Creek Country Club, 9535 Mapleville Road, Hagerstown, MD 21740
7:30 AM: Registration/Continental Breakfast
9:00 AM: Shotgun Start
1:30 PM: Grilled picnic style lunch
TOURNAMENTS & CONTEST INCLUDES:
Putting Contest • Longest Drive • Closest To The Pin • Hole In One
The proceeds from this fundraiser will support the
Fahrney-Keedy Home & Village Resident Benevolent Fund.